Updates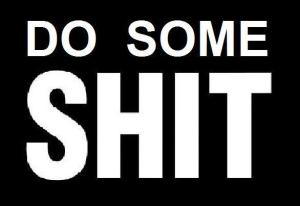 REGARDING CERTIFICATION
I am still receiving lots of requests and questions regarding certification and as thankful as I am for the interest, I am no longer certifying anyone in anything, and as things stand, I don't plan to again.  I do not market a style or system or singular methodology, I purely teach personal protection and self defense; and since I don't own 'self defense' (we all know who does lol) I cannot certify people in self defense.
I am however fully available for workshops, private and semi private instruction as well as SKYPE consultations if interested. Check out my course descriptions on my website to see which suits your needs best.
If however, you are absolutely interested in a Senshido certification, then please hit up Wes Derequito at Senshido.com as he is the new Senshido International Team leader.

MOVING BACK TO MONTREAL
My family and I are moving back to Montreal for 18 to 24 months prior to moving to Ecuador.  We will be arriving on the first week of April and I will be available to teach private and semi private classes at Senshido International's new location in Lasalle, A1A Training Center run by new Senshido International team leader, Wes Derequito.
Wes is also hosting me for a workshop on May 23rd at A1A Training Center where I will be breaking down and demystifying the 'Shredder' tool and concept.  Joining me at the workshop will be Chris Roberts of Safe International as well as a good bunch of the Senshido International Team coming in from pretty much everywhere.  Join us for a great time!  For more details and information, please hit up Wes Derequito at info@araacademy.com

NEW MATERIALS
I will also be releasing a few new instructional DVDs and a follow up to my best seller 'In Total Defense of the Self' this year as well as contributing in a few of the new Senshido International instructional DVDs also to be released this year.
Thank you and all the best.
Sincerely,
Rich