Functional Combative Drills Now Available
Functional Combative Drill training manual, NOW AVAILABLE in the shop section, $12 or FREE with any other purchase and at all times. Also check out the DVD download of the same title as an excellent accompanying training tool.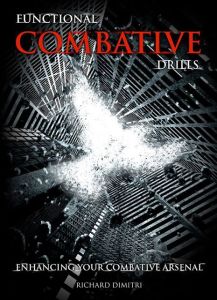 "Functional Combative Drills is an excellent source for anyone wishing to increase their combative skill set. These drills will fit seamlessly into any training program/martial art and offer a unique outlook on how you truly need to train should you wish to survive a violent confrontation.
Having done many of these drills myself, I can tell you that they are exciting and fast paced. They will improve all of your combative attributes and enable you to develop a holistic hand to hand combat arsenal. Everything is taken into account. Rich leaves nothing out and the explanations of each drill are very simple and well communicated to the reader.
With 59 drills included, you will have plenty of material to keep you your training partners busy for a long time. An incredible value."
Jeff Liboiron
Nanaimo, BC
Senshido International Team Member