Tangent Redemptions of an Anti-Hero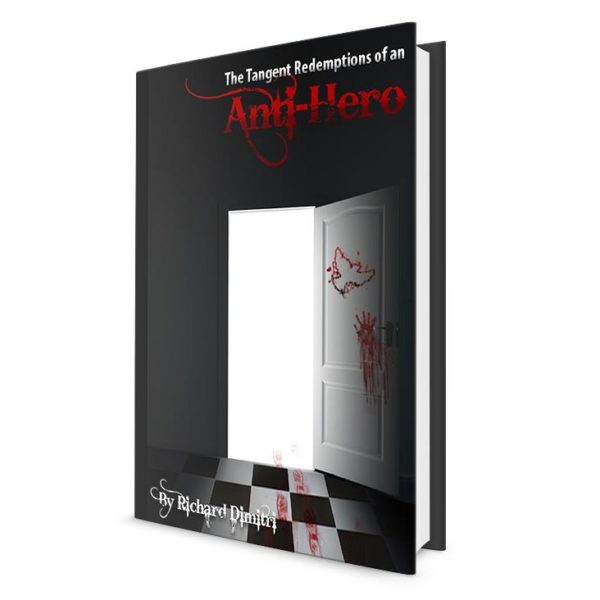 The journey begins in Tijuana Mexico with Nomad Wyman, a man with a violent and turbulent past, in his preparation for a road trip towards Western Canada to get reacquainted for the first time in 23 years with his first teenage love, Maeve.
With over 2 decades of complete absence between them, Nomad's primary concern is how to tell his first love about everything that transpired in between, and will she accept him for who he is and all he's done.
It is the closing off of one avenue and the prospect of greener pastures with an old flame. It becomes a time to reflect. He lays his life bare. His extremely violent past, his insecurities, his sexual adventures and misadventures, his guilt, his hopes, the things that draw him, yet disturb him at the same time. We are introduced to a whirlwind of encounters, laced with numerous philosophical musings, which are generally flawless when stood up to scrutiny.
---

From Little known Facts; This book is based on Rich's life story.
---
NOW AVAILABLE IN PAPERBACK FORMAT AT LULU.COM!
CLICK HERE to purchase the Tangent Redemptions of an Anti-Hero in PAPERBACK FORMAT!
---
 REVIEWS & TESTIMONIALS
---
"This book needs to be made into a movie by Quentin Tarantino and Robert Rodriguez" - Eric Farran, RAMBLERS Front Man
---
"Where the hell do I start with this? The pace of this book is frenetic... It doesn't let up for a second, nor should it, for it describes a life whose sheer turbulence would be far beyond the comprehension of most of us. Yet the author manages to constantly compel us to his story, drawing respect and empathy towards his complete lack of self-indulgence. He lays his life bare. His extremely violent past, his insecurities, his sexual adventures and misadventures, his guilt, his hopes, the things that draw him, yet disturb him in one way or another.

The journey begins with his preparation for a long road trip, the closing off of one avenue and the prospect of greener pastures with an old flame. It becomes a time to reflect. That's when the shit hits the fan. We are introduced to a whirlwind of encounters, laced with numerous philosophical musings which are generally flawless when stood up to scrutiny. This guy has seen it, done it and shredded the t-shirt, yet there is an amicable side to his self-effacing nature, he is modest to a fault, as well as incredibly dangerous.

The story is laced with details, names, places and characters that would suit the likes of Dexter Morgan, Carlton Leech in Rise of the Footsoldier or for that matter, the entire cast of Goodfellas. You could chuck in a good porno as well. It is a must-read!

One can't help but be drawn to the complexities of Nomad, the book's anti-hero, and their reflections on the very complexities of life itself. These are explored thoroughly, in a manner that would bemuse those who prefer to ponder the world from the armchair of academia. He simply nukes the everyday perceptions that box us all in. While reading the book I pondered Gandhi, and then pictured the same cloth wearing champion of pacifism combined with Genghis Khan. I thought I'd nailed it, even with a catchy name like Genghis Gandhi to announce to the world my wit....... The author beat me to that one, with a much more cutting statement about one of the above, but I won't spoil it.

I hope the character finds the peace he's looking for. He bloody well deserves it.

Utterly and unrelentingly brilliant!! – Derek Molyneux
---
"I read your book and was very impressed. It's excellent and very interesting, the feeling of it is very affirming and your work has a Hunter S. Thompson type of feel to it. I enjoyed reading it, regards. – Louis Weider
---
"This book is brilliant. It's instantly addictive, hard-hitting and at times shocking. The author's brutally honest account of a life beyond the imaginations of most is commendable in the extreme.

This narrative is shattering, hilarious, uplifting and deeply philosophical. The story-line is easy to follow while it's also a disturbing stare into the darker side of man.... The author claims at one point to have uncovered the meaning of life... You think... 'yeah right' before hearing your mind say....... "Fuck!!!' He's right", but you quickly realize that his apparent wisdom didn't come cheap.

This book is unforgettable, a must read for anyone who like the author, seeks more from life than a mundane road map to suburbia."- Mick O'Brien
---
"Hard hitting, that's all I could say." - Marc Ste. Marie
---
"Tangent Redemptions of an Anti-Hero is not for everyone! But for its intended audience it will no doubt prove to be thoroughly enthralling. While Rich is quite clearly 'not an English lit major', his prose nonetheless shines with an undeniable eloquence.

His conversational style, filled with tangents, along with his evocative language will draw the reader into a tale so intricately woven that one can scarcely believe that it is fictional. You could easily imagine Nomad telling you this tale over a few rounds of beer at the back of a seedy drinking establishment.

The story elicits a breadth of emotional responses. I laughed out loud numerous times throughout, though I'm uncertain if any but a few select segments of the general populous will find the humor in those particular passages.

Conversely, due to vivid depictions of violence -- brought to life through Mr. Dimitri's intimate familiarity with that subject, this book will undoubtedly cause vicarious trauma in more than one of its readers. As a social worker in a major city, I don't say that lightly.

Most of all, however, this book delves into the human condition: revenge, compassion, spirituality, love, rage, the absurd, the sublime; our tragic flaws and our triumphs. I recommend this book to all those with a stout stomach and a desire to peer closer at people and the world we inhabit." - Laval Martin, Therapist
---
"It was hard hitting, I believe that some of us have to go through things for the experience because we can handle it, and not allow it to corrupt us for the rest of our lives. So that when we come out of it, we are forged and suited to do the good in this world we were called to do and you conveyed that point very well with your lead character. I will have to read it again and absorb it all." – Dominic Alexander
---
"I did enjoy it. There were several parts that drew me in and were very vivid, I thought it delved deeper into the darker psyche than most chose to realize, accept, see and give ear to. It touches on a certain core. It was an easy read by and large as you write in easy to read/understand language. - Malachi Bond
---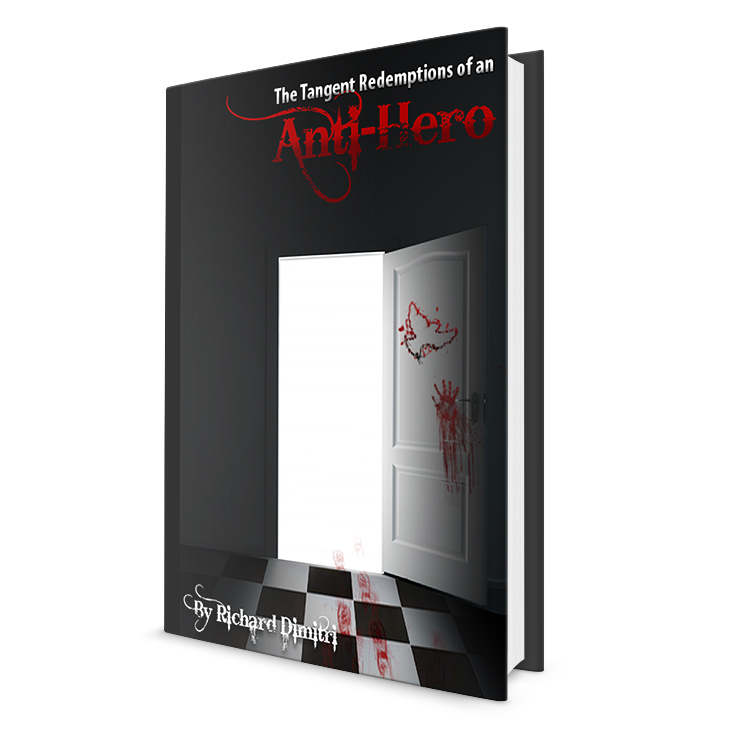 [button size="large" color="green" icon="fa fa-shopping-cart" url="https://www.senshido.com/product/tangent-redemptions-anti-hero/"]Buy Now[/button]