June/July news n' updates
I am in the process of shooting a series of new instructional videos which I am titling 'Rich Dimitri's Self Defense Tips n' Rants'. Volume 1 will be ready and available for download in the shop section before the end of the month with 2 other volumes being released by mid July.

My book the Tangent Redemptions of Anti Hero is now available in paperback format for purchase on http://www.lulu.com/shop/richard-dimitri/tangent-redemptions-of-an-anti-hero/paperback/product-22197257.html as well as download in the shop section of my site.  The reviews have been nothing short of amazing with the most common comment after reading it being "This book should be made into a movie by Quentin Tarantino and Robert Rodriguez!"  - Only $15 and the first chapter is FREE TO READ HERE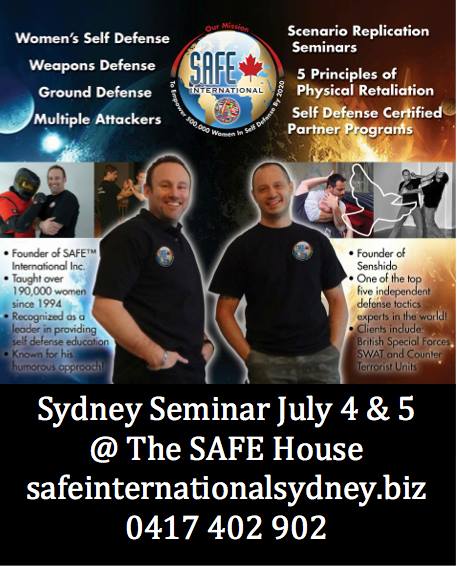 Chris Roberts of Safe International and I are going to be in Australia at the end of the month for a seminar tour along with our bro Jim Armstrong of RAW Combatives. We will be in Sydney, Perth and Melbourne, for more details on the seminars, please contact the number on the ad above.
Also, if you haven't had the chance of checking out my last interview which was also the first I've done in over 3 years, it's live and on youtube "Richard Dimitri Interview with JoJo Ruck"
That be about it for now.... thanks and all the best to one and all.